Your dog is suffering from itching, skin allergy after having foods, then you're in the right place to get the latest information on dog with food allergy symptoms, there are lot many symptoms in dogs if they have food, then it will get stomach issues and your dog may food allergy. Allergies are the basic symptoms that find in dogs, when they have contact with, she or he is allergic. Environment is not only the reason for dog symptoms, but your dog genetic disorder will be the root cause. According to some of the research, dog allergies are basically come from food and the study is still going on to determine where exactly it comes from.
Dog with Food Allergy Symptoms
Chronic gas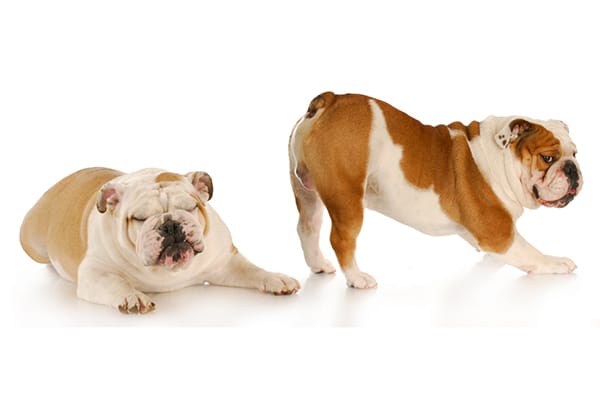 By default, dogs are gassy, so if your dog passes gas too often or clears an entire room with the smell), they may have more than indigestion.
Chronic Ear Inflammation
A telltale sign of a food allergy is repeated ear infections, suggesting more than 2 or 3 treatments per annum. While ear mites may all be common causes of ear infections, yeast infections, ear infections that persist over the year can suggest a food allergy. Stinky, yeasty ears with an accumulation of black or brown. Persistent head-shaking and frustrated ear scratching.
To avoid re-occurrence, repeated cleaning does nothing. Without success, you might have tried over-the-counter otic ointments, as these may relieve the symptoms but do not always address the holistic question.
Chronic Diarrhea
Your dog will encounter stools that are loose and do not go away. This suggests a more complicated issue than mere indigestion if your dog has suffered diarrhea for more than 24 hours.
Vomiting
If your dog not have proper food and the dog will may have vomiting sensation and that will cause in several hours later.
Skin Infections
Most of the dog will have this infection, because of improper take caring and bath, it may appear as red, flaky skin or irritated patches.
Food Allergy
If your dog seems to have developed a food allergy, the next move is to assess which foods or foods are causing health problems for your dog. You must use a procedure called the elimination diet to correctly diagnose what food is causing your dog to suffer an allergic reaction. You must avoid feeding your dog their normal diet to effectively establish an elimination diet and start them on types of food that they have never had before.
If your dog has had chicken, beef, fish, etc. kibble, you'll have to find some form of meat-based food to offer them. You will have to spring up for an exotic diet before the problem foods can be found. Hope you got a useful information on dog with food allergy symptoms.